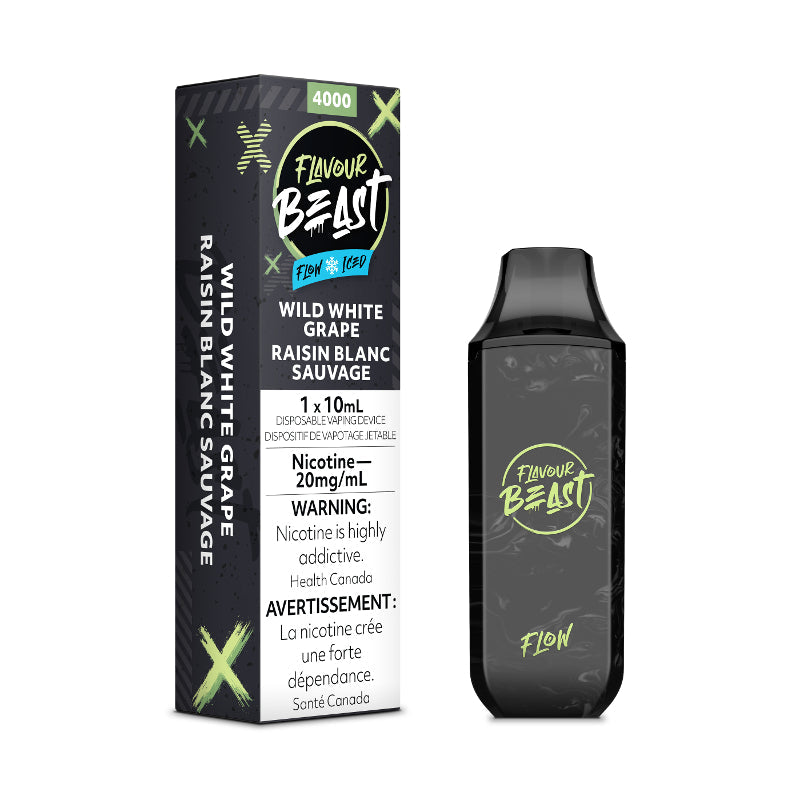 Flavour Beast
Flavour Beast Flow Disposable Vape - Wild White Grape Iced
You'll be amazed at the wild flavor of these juicy white grapes.
Battery Capacity : 600mAh (rechargeable)
Puffs : Up to 4,000 puffs
E-Liquid Capacity : 10.0ml
Nicotine Strength : 20mg
Coil:  Mesh
We want your review!
 Have you had a chance to use these new Flavour Beast Flow Disposables? Please leave a review for the rest of Canada to read. Share your enthusiasm, thoughts and experience with the world. You never know who it may help out!
Flavour Beast Flow Disposable Vape - Wild White Grape Iced
Flavour Beast Flow Disposable Vape - Wild White Grape Iced