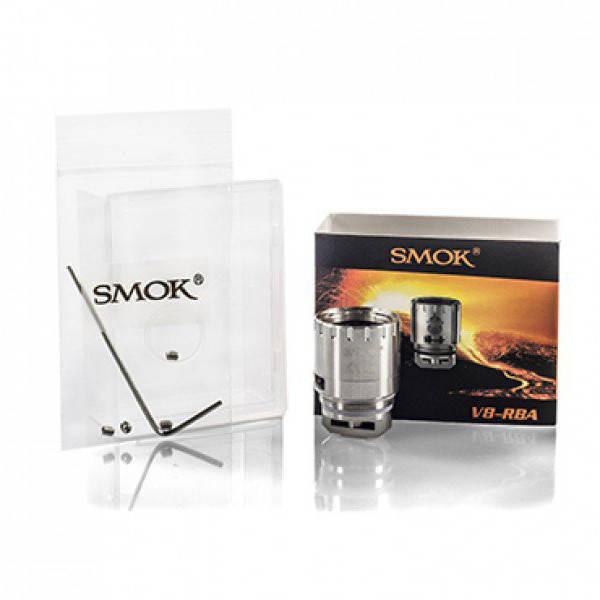 Smok
Smok TFV8 V8-RBA Deck
With an 18mm Velocity style build deck, the TFV8 V8-RBA Deck will be able to handle almost any build you can throw at it. It also comes pre-installed with dual, fused clapton coils clocking in at 0.28ohm and rated for anywhere from 50-140 watts. Just drop in a couple of wicks and you're off and running.
Please note: In order to use these sub ohm/TC coils, it is important to use a battery which is capable of firing at sub ohm levels and/or supports temperature controlled vaping. If you are unsure if your battery is compatible, please contact us.
We want your review!
Have you had a chance to use the Smok TFV8 V8-RBA deck? Please leave a review for the rest of Canada to read. Share your enthusiasm, thoughts and experience with the world. You never know who it may help out!
Everything shipped is ok but I ordered the wrong part
Everything shipped is ok but I ordered the wrong part
Everything shipped is ok but I ordered the wrong part
Everything shipped is ok but I ordered the wrong part