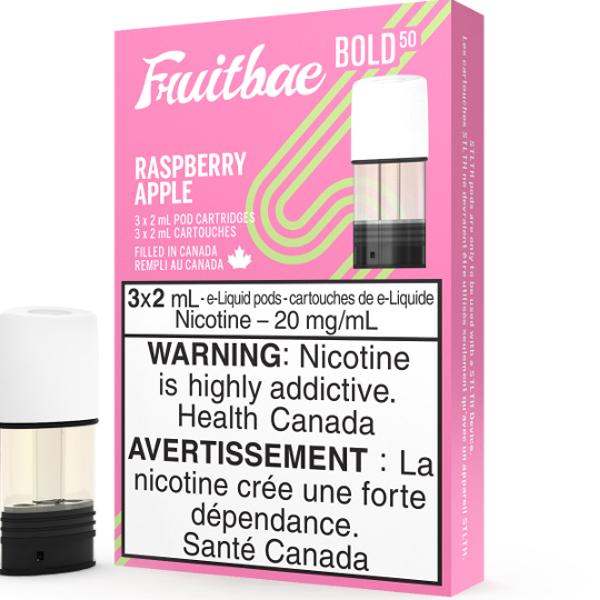 STLTH
STLTH Pods - Fruitbae Raspberry Apple (3 pack)
We are all familiar with "sour" flavors but this is a one of a kind. Sweet and smooth raspberry taste blended together with a sharp tangy apple finish. The scent alone will have your mouth watering in seconds!
Are you wondering where to buy STLTH pods? Look no further. We carry authentic replacement STLTH pods for your STLTH vape system.  We carry a wide variety of STLTH pod flavours with more always on the horizon.  This includes original STLTH flavours as well as co-branded STLTH pods.  Check back regularly to see when new ones drop.  
STLTH is a Canadian company with no ties to big tobacco, as opposed to more expensive brands like JUUL.  You get way better flavour than you do from the major closed pod system competitors, with no spitback or burnt hits.
What we like best about STLTH pods of course is the flavour variety, price and device reliability. The device is well calibrated to the pods that the folks at STLTH selectively choose to offer you and they're 3rd party tested at Enthalpy Labs for the presence of diketones.
Each STLTH pod contains 2.0ml of ejuice with 2.0% (20mg/ml) nicotine by weight and should be enough to get you through your day in most cases.
STLTH Pods - Fruitbae Raspberry Apple (3 pack)
STLTH Pods - Fruitbae Raspberry Apple (3 pack)