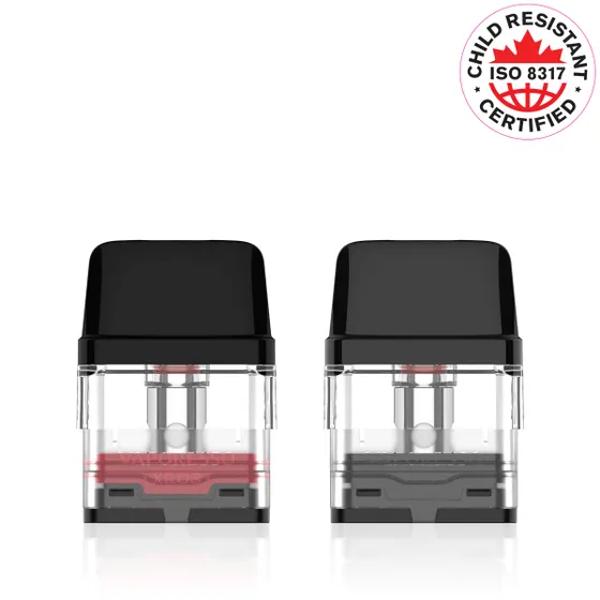 Vaporesso
Vaporesso Xros Series Replacement Pods - 2 Pack
Vaporesso Xros Series Replacement Pods are designed to work with the entire Xros line.  Featuring a child-proof design, airflow control and convenient top-fill design.

Mesh pods are available in 0.8ohm and 1.2ohm resistance.

We want your review!
Have you had a chance to use these Vaporesso XROS Series pods? Please leave a review for the rest of Canada to read. Share your enthusiasm, thoughts and experience with the world. You never know who it may help out!
Awesome service
Usually my orders are always on the way the same day that I place my order. Prices are awesome and so is the products
Friendly staff, quick shipping process to Alberta. Pods were out of stock at the time of my order processing but the staffs were able to help with an alternative option. Very kind and professional! Pods itself is easy to use and no leaks
Vaporesso Xros Series Replacement Pods - 2 Pack
Awesome service
Usually my orders are always on the way the same day that I place my order. Prices are awesome and so is the products
Friendly staff, quick shipping process to Alberta. Pods were out of stock at the time of my order processing but the staffs were able to help with an alternative option. Very kind and professional! Pods itself is easy to use and no leaks
Vaporesso Xros Series Replacement Pods - 2 Pack