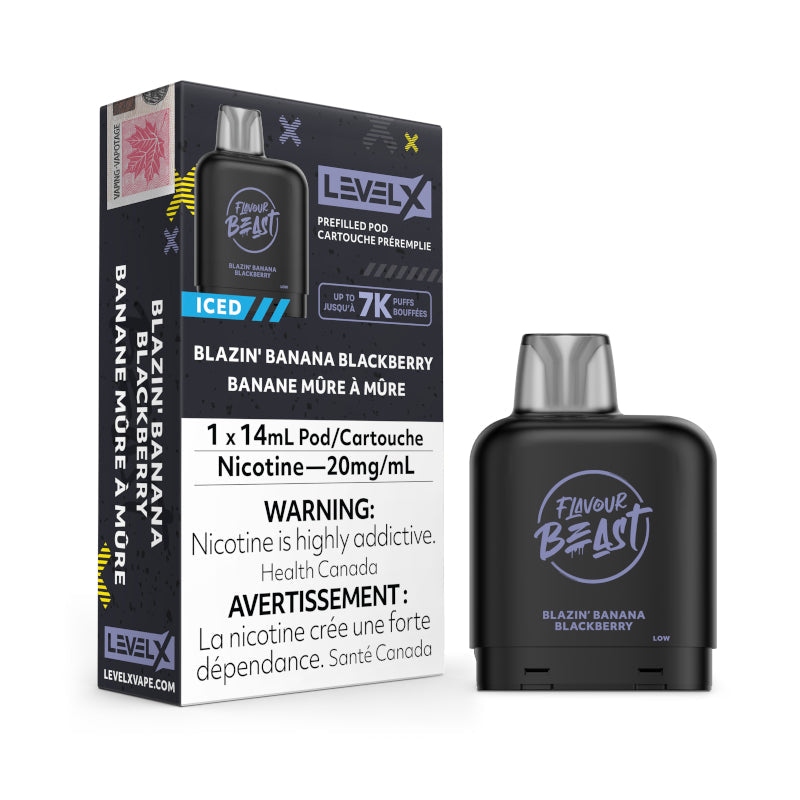 Flavour Beast
Flavour Beast Level X Pods - Blazin' Banana Blackberry Iced
Experience the maximum level of flavor with Flavour Beast Level X! Enjoy huge, sweet bananas and succulent blackberries with a crisp iced finish. Blaze up the night and indulge your senses with this one-of-a-kind flavor!
Level X pods by Flavour Beast deliver an extraordinary vaping experience with a 7000-puff capacity, adjustable airflow, and battery indicator. Enjoy your favorite ultra-sweet Flavour Beast flavors in a snap, and get an extra satisfying and eco-friendly journey. Take your vaping to the next level with LEVEL X.
Puffs : Up to 7,000 puffs
E-Liquid Capacity : 14.0ml
Nicotine Strength : 20mg
Coil:  1.1ohm Mesh
We want your review!
 Have you had a chance to use these new Flavour Beast Level X Disposables? Please leave a review for the rest of Canada to read. Share your enthusiasm, thoughts and experience with the world. You never know who it may help out!