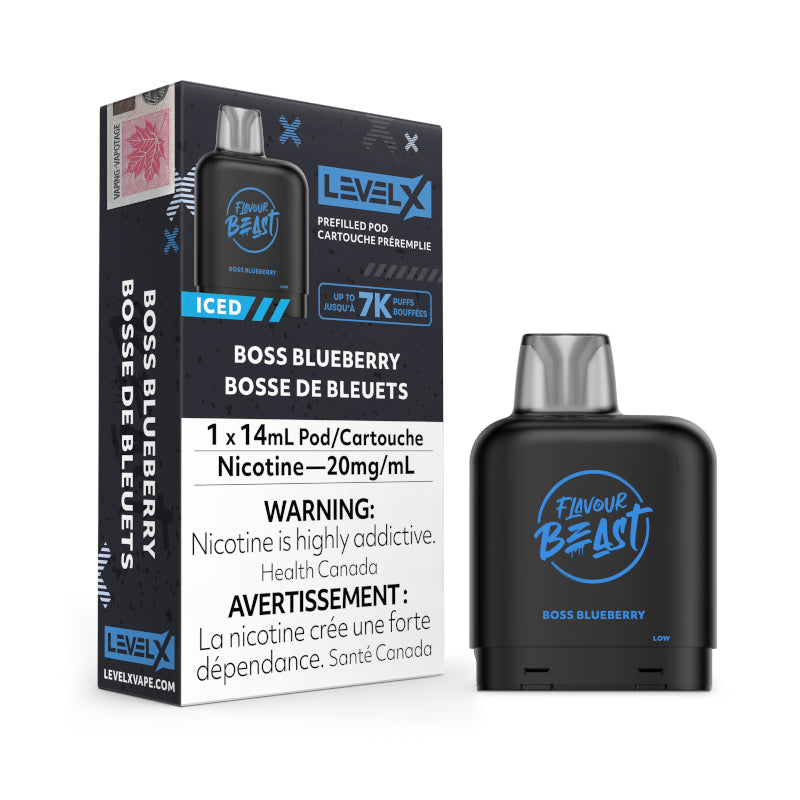 Flavour Beast
Flavour Beast Level X Pods - Boss Blueberry Iced
Unleash your inner Flavour Beast with the exquisite Boss Blueberry Iced pods! This luxurious blend of plump blueberries will have you feeling like king of the jungle and ready to take on the world. Shine through the heat of the day with this refreshing berry blast and make sure everyone knows who the boss is.
Level X pods by Flavour Beast deliver an extraordinary vaping experience with a 7000-puff capacity, adjustable airflow, and battery indicator. Enjoy your favorite ultra-sweet Flavour Beast flavors in a snap, and get an extra satisfying and eco-friendly journey. Take your vaping to the next level with LEVEL X.
Puffs : Up to 7,000 puffs
E-Liquid Capacity : 14.0ml
Nicotine Strength : 20mg
Coil:  1.1ohm Mesh
We want your review!
 Have you had a chance to use these new Flavour Beast Level X Disposables? Please leave a review for the rest of Canada to read. Share your enthusiasm, thoughts and experience with the world. You never know who it may help out!