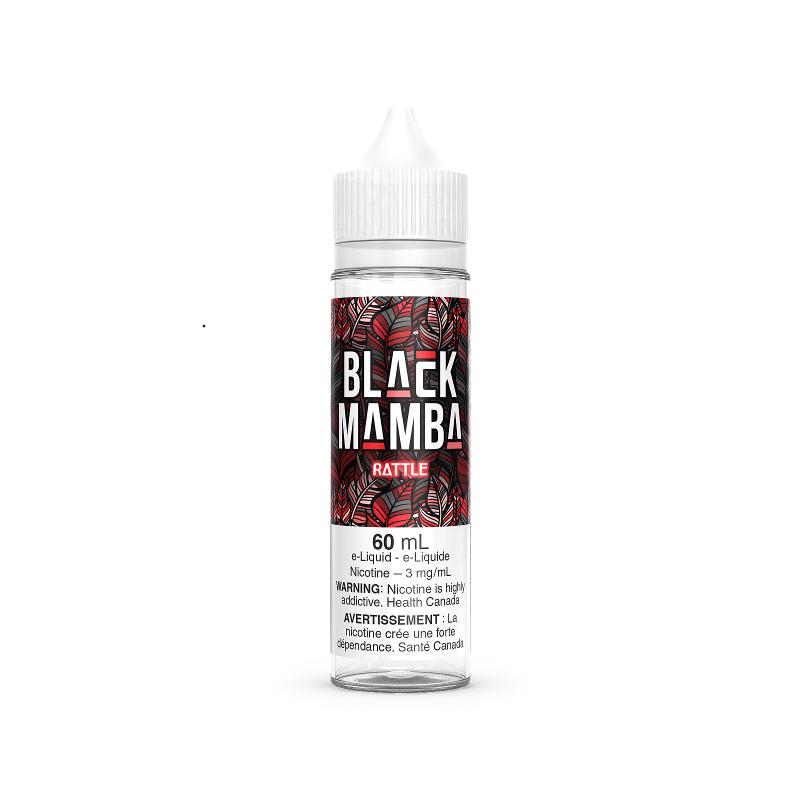 Black Mamba
Black Mamba - Rattle ejuice
Tart raspberry and rich dragonfruit finished with a touch with sour black currant.
30% PG: 70% VG
We want your review!
Have you had a chance to try the Black Mamba - Rattle ejuice? Please leave a review for the rest of Canada to read. Share your enthusiasm, thoughts and experience with the world. You never know who it may help out!
Different but good
It's better with a direct lung vape system but I really like the flavour not too sweet
0 nic
For a 0 nic this was one of the best ive tryd . Thank you
Different but good
It's better with a direct lung vape system but I really like the flavour not too sweet
0 nic
For a 0 nic this was one of the best ive tryd . Thank you