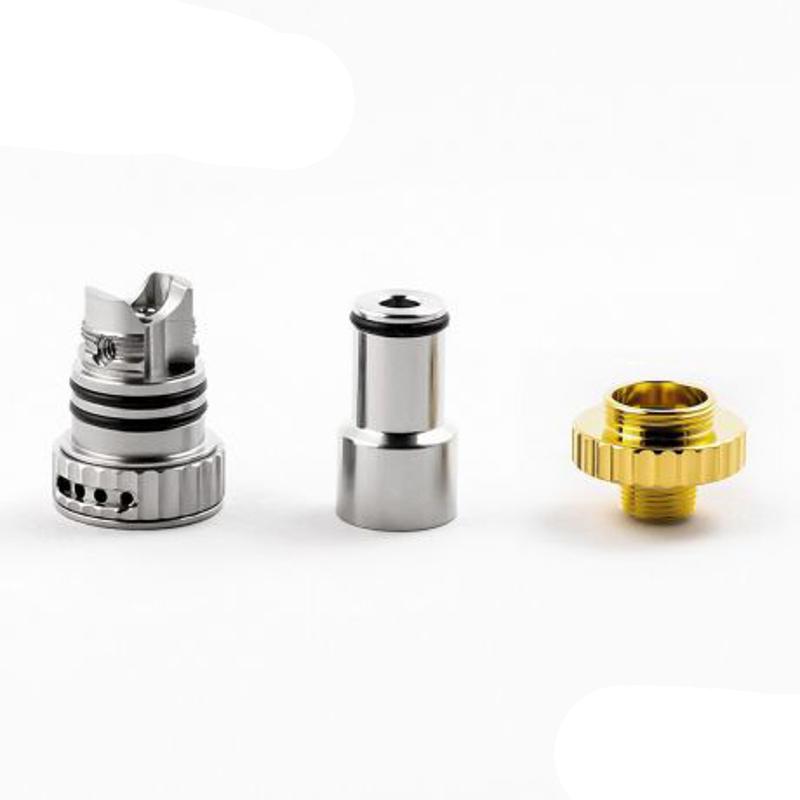 Dotmod
Dotmod DotAIO RBA Deck
The Dotmod DotAIO RBA deck is the perfect addition to the Dotmod DotAIO.  Dotmod's years of experience in designing some of the best rebuildable atomizers is evident with the finely machined deck and adaptable airflow control. The DotAIO RBA also comes with a 510 adapter to making building and dry-firing your coils even easier.
Features:
Post-less build deck
Airflow control
510 dry fire adapter
Extra tank reservoir
Includes:
DotAIO RBA deck
DotAIO RBA chimney
DotAIO reservoir
airflow control ring
exttra screws and O-rings
0.9 mm Allen Wrench
510 dry fire adapter
silicone plug
Extra cotton and wire sold here.
We want your review!
Have you had a chance to use the Dotmod DotAIO RBA deck? Please leave a review for the rest of Canada to read. Share your enthusiasm, thoughts and experience with the world. You never know who it may help out!