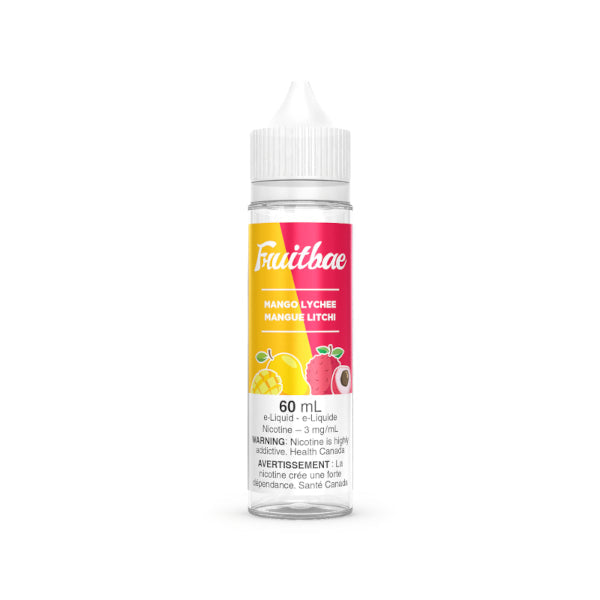 Sorbae
Fruitbae - Mango Lychee ejuice
*Formerly known as "Sorbae"
Jump into summer with this new exotic blend of luscious ripe mangoes and sweet lychee. All kissed with a chilled exhale to keep you cool all summer long, and send you straight to the tropics! 
30% PG: 70% VG
We want your review!
Have you had a chance to try the Fruitbae - Mango Lychee eLiquid? Please leave a review for the rest of Canada to read. Share your enthusiasm, thoughts and experience with the world. You never know who it may help out!