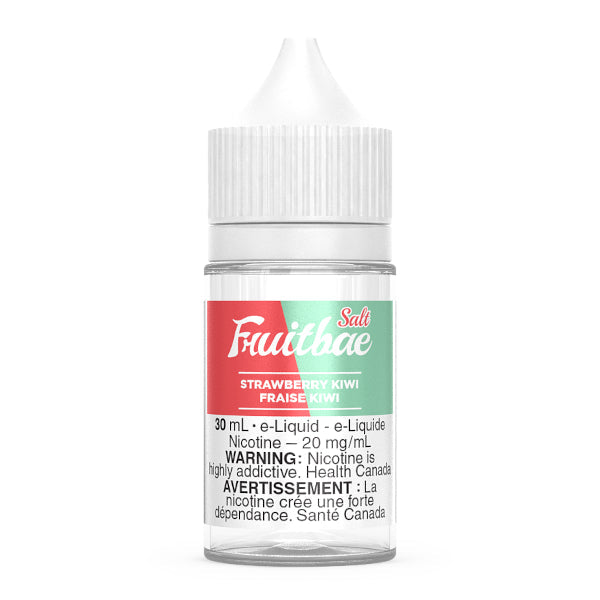 Sorbae
Fruitbae Strawberry Kiwi eLiquid | Salt Nic Ejuice
*Formerly known as "Sorbae"
A classic mix of fresh red strawberries and juicy tart kiwis with a hint of menthol cooling.
50% PG: 50% VG
Warning:

Nicotine Salt is the natural form of nicotine.  An Eliquid made with extracted nicotine salt more closely emulates the nicotine absorption rate of cigarette smoking.  It will also provide a less harsh throat hit than traditional freebase nicotine.  Because of this, eliquids made with nicotine salt are available in higher higher nicotine levels making them perfect for low power, mouth-to-lung devices.  They are NOT recommended for high wattage vaping.

We want your review!
Have you had a chance to try the Fruitbae Salt - Strawberry Kiwi  eLiquid? Please leave a review for the rest of Canada to read. Share your enthusiasm, thoughts and experience with the world. You never know who it may help out!
One of my favourites
I have purchased the strawberry kiwi, and the strawberry apple strawberry kiwi is by far my favourite
One of my favourites
I have purchased the strawberry kiwi, and the strawberry apple strawberry kiwi is by far my favourite