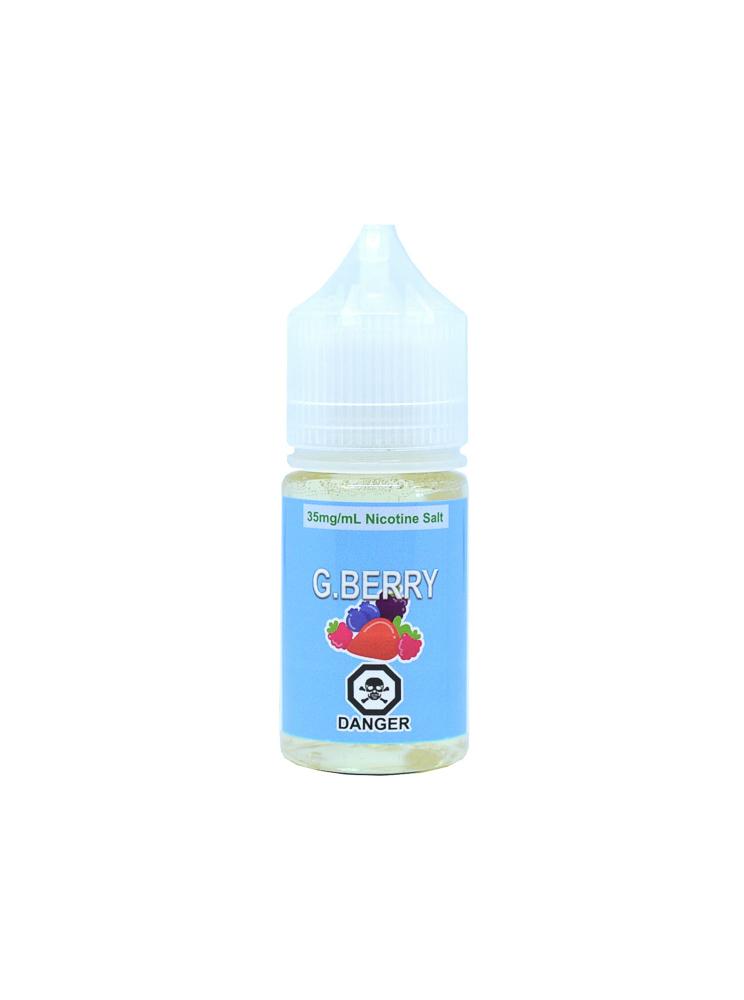 TheraVape
G. Berry eLiquid | Salt Nic Ejuice
This sought after mixed berry ejuice delivers a handful of gummy candy ejuice flavour that will have you bouncing off the walls.

Developed with vape pod systems in mind, G. Berry (Salt Nic) delivers the same amazing flavor you've come to know and love.
If you're looking for G. Berry in freebase (not salt nic), click here.
Warning:
Nicotine Salt is the natural form of nicotine.  An Eliquid made with extracted nicotine salt more closely emulates the nicotine absorption rate of cigarette smoking.  It will also provide a less harsh throat hit than traditional freebase nicotine.  Because of this, eliquids made with nicotine salt are available in higher higher nicotine levels making them perfect for low power, mouth-to-lung devices.  They are NOT recommended for high wattage vaping.
We want your review!
Have you had a chance to try G. Berry (Salt Nic) eLiquid? Please leave a review for the rest of Canada to read. Share your enthusiasm, thoughts and experience with the world. You never know who it may help out!
Excellent juice!
Another good quality juice!
Fantastic store and customer service
First time buyer and was treated like a VIP. We will definitely be buying again. Theravape is awesome
Excellent juice!
Another good quality juice!
Fantastic store and customer service
First time buyer and was treated like a VIP. We will definitely be buying again. Theravape is awesome