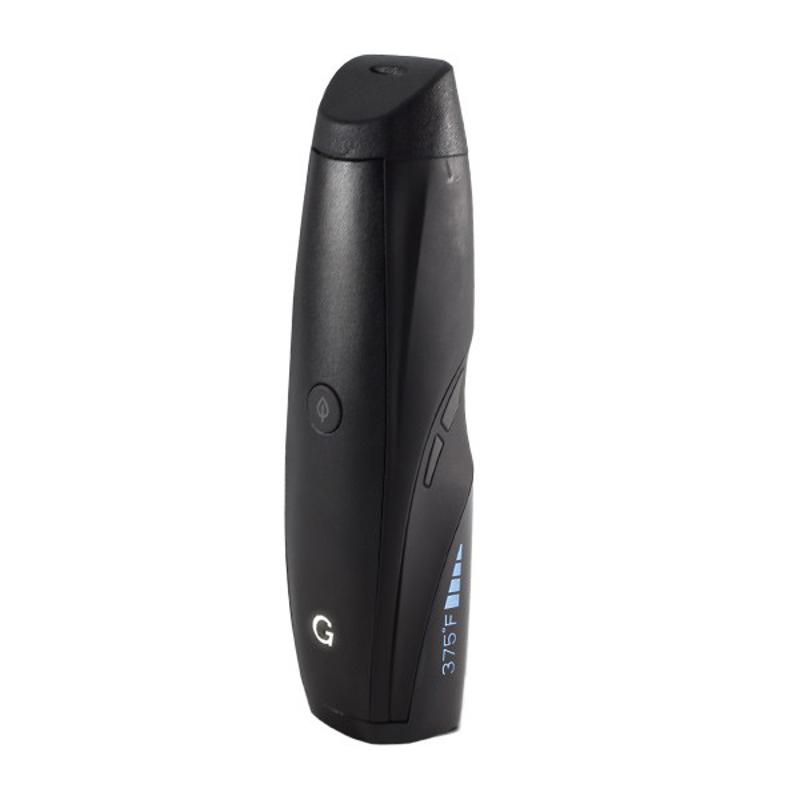 Grenco Science
Grenco - G-Pen Elite Dry Herb Vaporizer
The G-Pen Elite dry herb vaporizer was designed and engineered for ergonomics and portability while also featuring the largest fully ceramic chamber on the market.  The 360 ceramic heating element provides fast and even convection from all sides.  An LED display displays battery life and allows for accurate temperature settings from 200F to 428F.

Powered by an internal lithium-ion battery and smart-chip technology, the G-Pen Elite heats to full temperature in 30 seconds. The powerful convection heating and full ceramic heating element is designed to produce clean, nice tasting vapor.
Includes:
G Pen Elite Vaporizer (For Ground Material)
G Card
G Pen Tool
USB Charging Cable
Cleaning Brush
*GROUND MATERIAL NOT INCLUDED
*CHAMBER CAPACITY IS ~0.75 GRAMS
*NOT COMPATIBLE WITH CONCENTRATES OR LIQUIDS
*ELECTRONIC COMPONENTS ARE BACKED WITH A 1-YEAR WARRANTY
***PLEASE NOTE: Theravape does not provide warranty on any cannabis products.  Please register your device and/or contact the manufacturer directly by clicking HERE.
We want your review!
Have you had a chance to use the G-Pen Elite? Please leave a review for the rest of Canada to read. Share your enthusiasm, thoughts and experience with the world. You never know who it may help out!