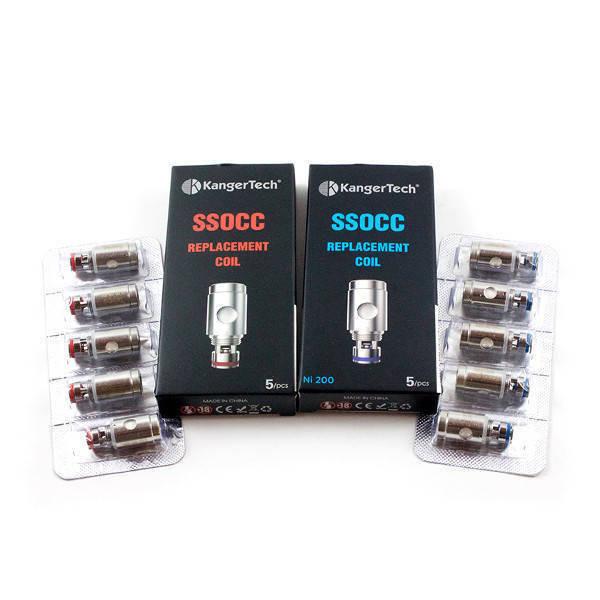 Kanger
Kanger SSOCC Coils | Subtank and Toptank Coils - 5 Pack
SSOCC coils feature new Stainless Steel Organic cotton, a rounded shape and larger juice holes to ensure greater performance at higher wattage. The 0.5ohm and 1.2ohm are made using N80 Nichrome Wire and the 0.15ohm (Ni200) are made using Nickel wire.
Available in 0.5ohm, 1.2ohm and 0.15ohm (Ni200)
Compatible with the Kanger SubTank range including Nebox, Subtank Mini, Subtank Nano, Subvod, TopTank Mini & TopTank Nano.
Please note: In order to use sub ohm/TC coils, it is important to use a device that is capable of firing at sub ohm levels and/or supports temperature controlled vaping. If you are unsure if your device is compatible, please contact us.
We want your review!
Have you had a chance to use these Kanger Subtank / Toptank coils? Please leave a review for the rest of Canada to read. Share your enthusiasm, thoughts and experience with the world. You never know who it may help out!