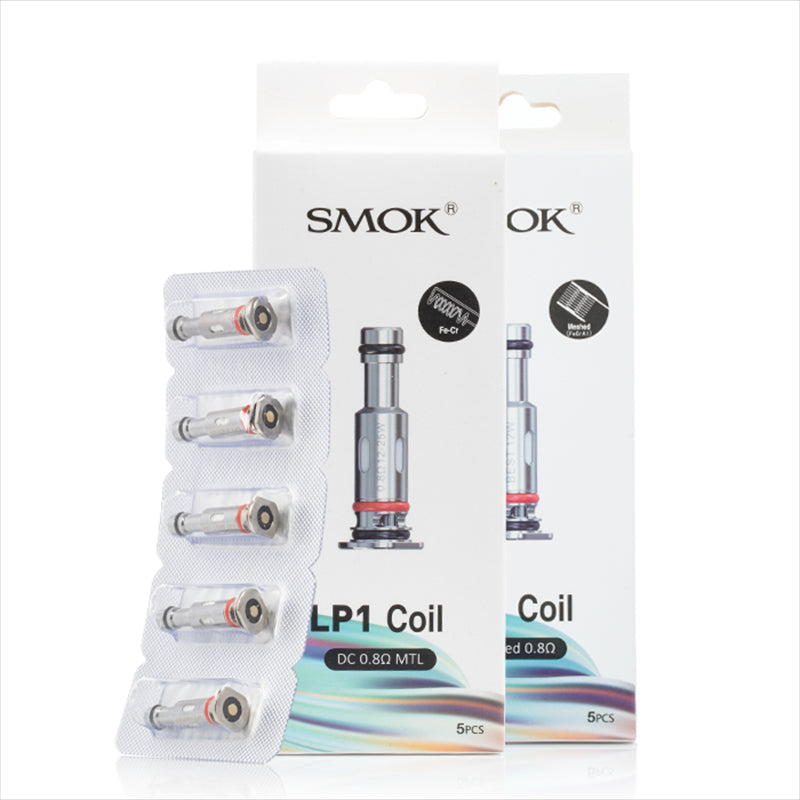 Smok
Smok LP1 Replacement Coils - 5 Pack
We carry Smok LP1 replacement coils for your Smoke Nfix Pro, Smok Novo 4, Smok Pozz kits.
LP1 Mesh 0.8 - Recommended 12 watts; Mesh coil for smoother flavor

LP1 DC 0.8 MTL - Recommended 12-25 watts; Less vapor but stronger flavor

LP1 Mesh 1.2 - Recommended 10-15 watts; Stronger throat-hit and excellent MTL

LP1 Mesh 0.9 - Recommended 15 watts; Balanced heat distribution for great flavor and vapor

We want your review!
Have you had a chance to use these Smok LP1 coils? Please leave a review for the rest of Canada to read. Share your enthusiasm, thoughts and experience with the world. You never know who it may help out!