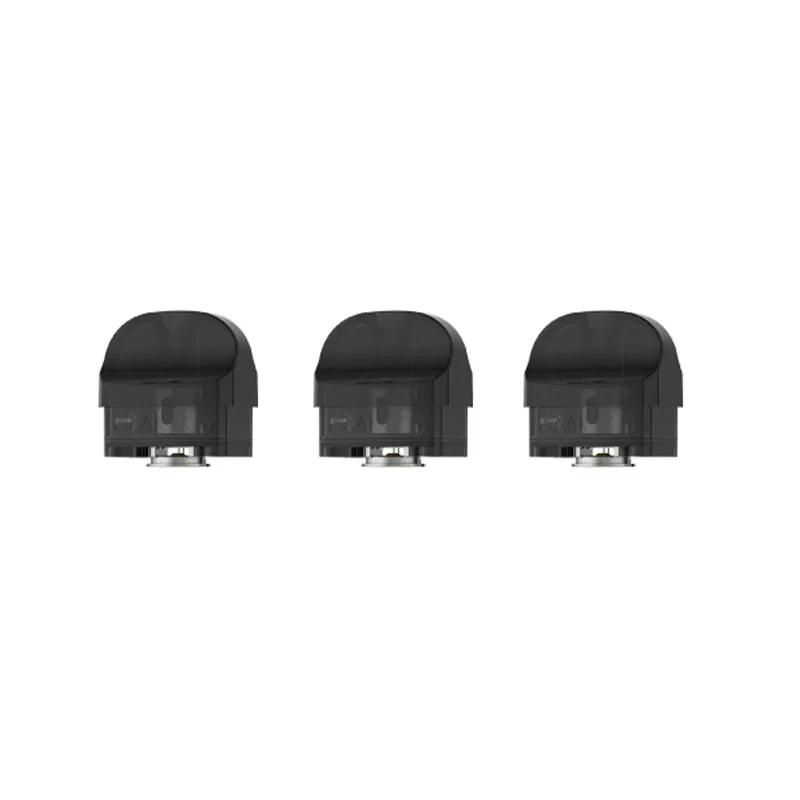 Smok
Smok Nord 4 Pod - 3 pack
Replacement refillable pods for your Smok Nord 4 Pod System.  Featuring a 4.5mL capacity and compatibility with both Smok RPM 40 & RPM 2 coils.

4.5mL Refillable Pod - RPM & RPM 2 Pod
Proprietary Coil Use
0.16ohm RPM 2 Mesh Coil
0.4ohm RPM Mesh Coil
Press-Fit Coil Installation
Magnetic Pod Connection
Please note that this is the 3 pack of pods.  No coils are included in this 3 pack.
You can also purchase extra coils here:
We want your review!
Have you had a chance to use these Smok Nord 4 pods? Please leave a review for the rest of Canada to read. Share your enthusiasm, thoughts and experience with the world. You never know who it may help out!
Works as intended.
Got almost a year out of the one that?came with the kit so I would say there good. No leaking with replacement
Works as intended.
Got almost a year out of the one that?came with the kit so I would say there good. No leaking with replacement