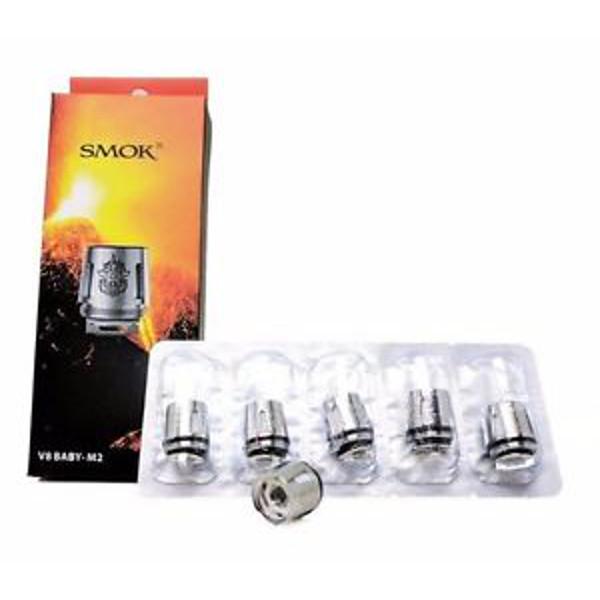 Smok
Smok V8 Baby-M2 Coils - 5 Pack
Compatible with the SMOK Stick as well as the TFV8 Baby and Big Baby tanks, the Baby-M2 Coil Heads were specifically designed to provide great flavor and impressive output.
The V8 Baby-M2 is a patented coil design with a resistance of either .25ohms or .15ohms (both rated for 25-45W, best around 35W) that was created specially to balance flavor and cloud production.
Please note: In order to use these sub ohm/TC coils, it is important to use a battery which is capable of firing at sub ohm levels and/or supports temperature controlled vaping. If you are unsure if your battery is compatible, please contact us.
We want your review!
Have you had a chance to use these Smok TFV8 Baby-M2 coils? Please leave a review for the rest of Canada to read. Share your enthusiasm, thoughts and experience with the world. You never know who it may help out!