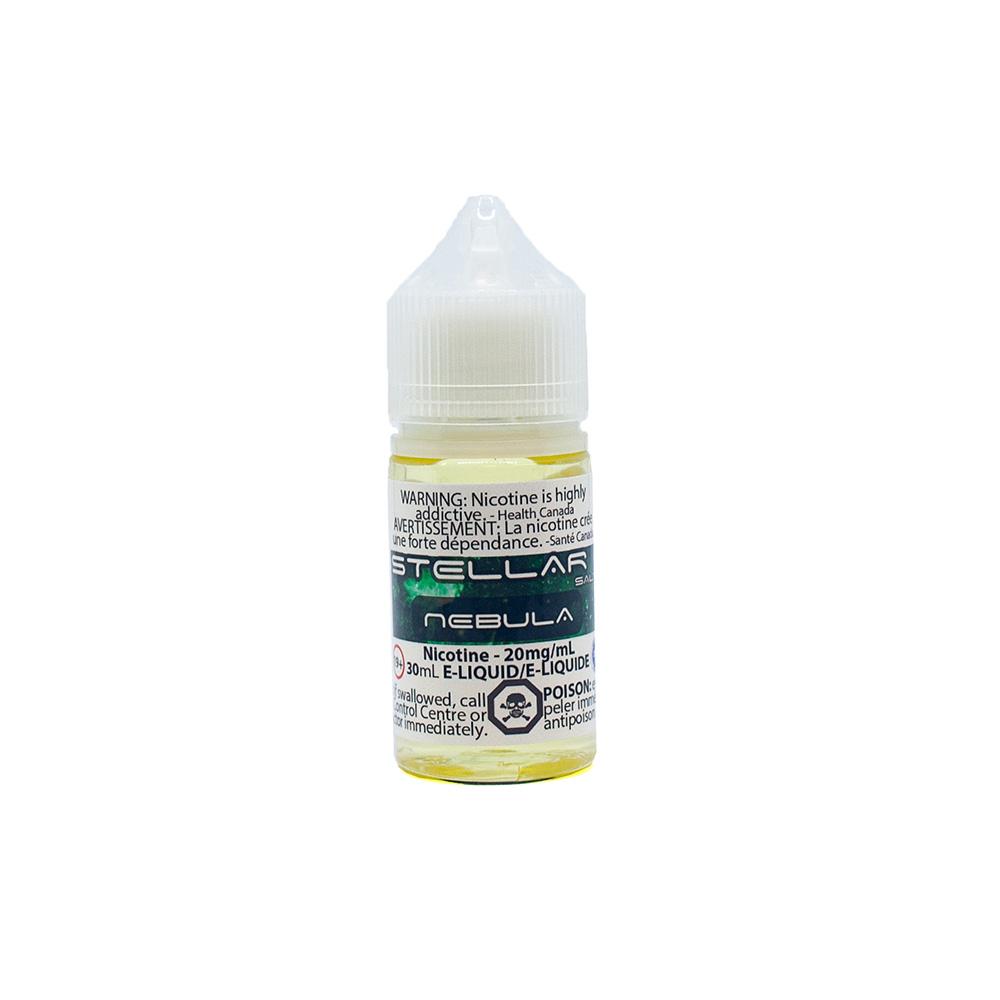 TheraVape
Stellar Nebula eLiquid | Salt Nic Ejuice
The wait is over. Introducing the latest breakthrough line from Theravape, Stellar eliquid. With commercial space travel just around the corner and so many reasons to leave the planet during the pandemic, we got to work on 5 flavours we feel are good enough to use for interplanetary barter - in case your cosmic travels bring you face to face with an alien or two. 
Cooled honeydew and watermelon
We took two popular melons and threw them together to make Nebula. Perfectly balanced, this juice makes a great all day vape. It has just the right amount of sweetness while being easy on your coils, and a pleasant touch of cooling.
Warning:
Nicotine Salt is the natural form of nicotine.  An Eliquid made with extracted nicotine salt more closely emulates the nicotine absorption rate of cigarette smoking.  It will also provide a less harsh throat hit than traditional freebase nicotine.  Because of this, eliquids made with nicotine salt are available in higher higher nicotine levels making them perfect for low power, mouth-to-lung devices.  They are NOT recommended for high wattage vaping.
We want your review!
Have you had a chance to try Stellar Nebula (Salt Nic) eLiquid? Please leave a review for the rest of Canada to read. Share your enthusiasm, thoughts and experience with the world. You never know who it may help out!