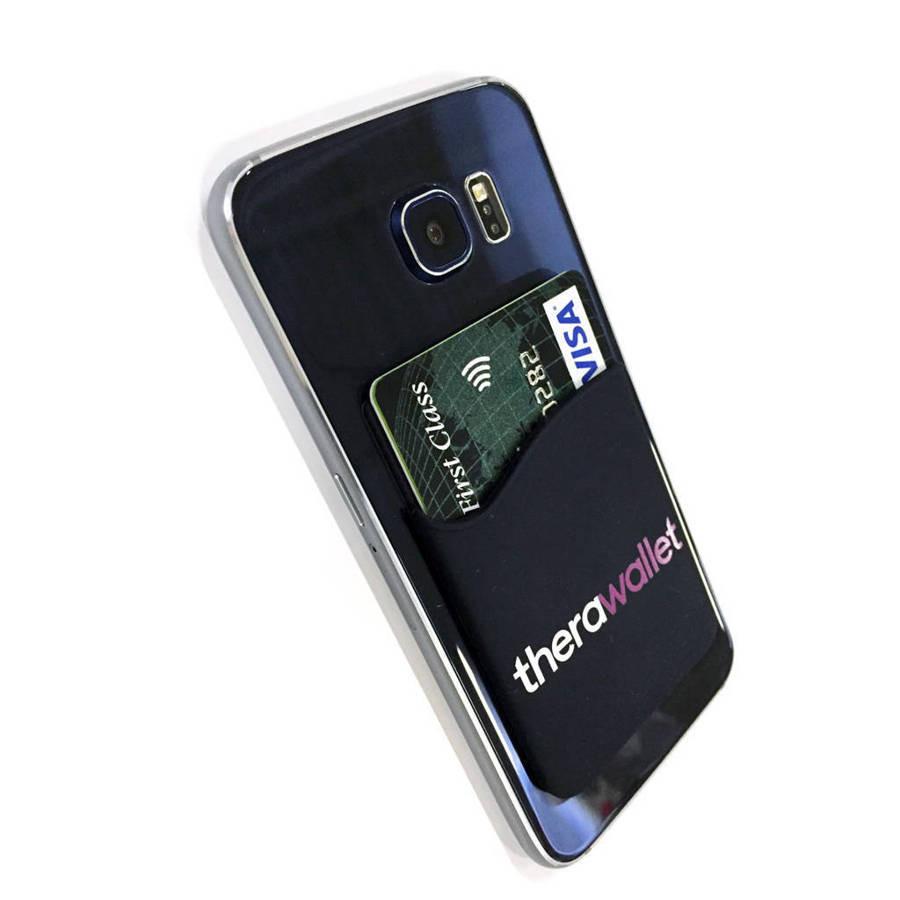 Are you sick of carrying your wallet around? We are, so we had these TheraWallets made to fix the problem! Made of luxurious, soft-touch silicone, the TheraWallet affixes to the back of your cell phone using the built-in double-sided tape. Perfect for holding 2 cards (such as ID and credit card.)
Simply ensure the phone surface is free of contaminants first by cleaning it with isopropyl alcohol for best adhesive performance. Phone and credit card not included.
Special Offer:
Receive a FREE TheraWallet with any purchase over $100 before tax! No coupon code necessary, just qualify, and we'll pack your free TheraWallet with your order.
We want your review!
Have you had a chance to try our TheraWallet? Please leave a review for the rest of Canada to read. Share your enthusiasm, thoughts and experience with the world. You never know who it may help out!