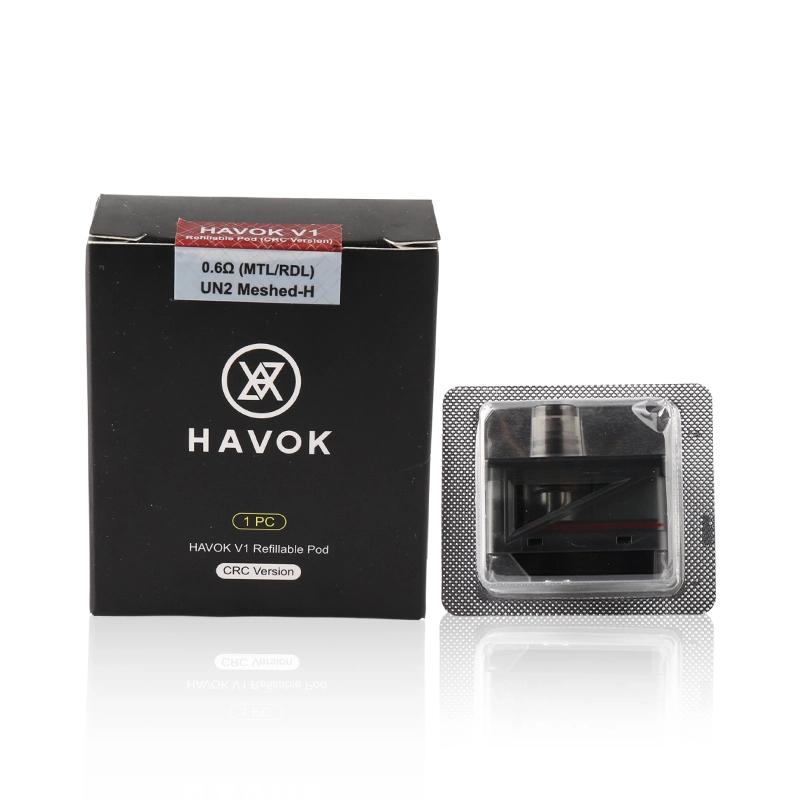 Uwell
Uwell Havok V1 Replacement Pod
Replacement pods for your Uwell Havok V1 pod kit.  Featuring a 4mL capacity and convenient adjustable airflow.
Havok pods feature two different coils to meet your vaping needs.
0.6ohm: MTL  Rated for 20-25W
0.25ohm: DTL  Rated for 40-45W
We want your review!
Have you had a chance to use these Uwell Havok V1 pods? Please leave a review for the rest of Canada to read. Share your enthusiasm, thoughts and experience with the world. You never know who it may help out!